JJA Jewellery Design Awards 2019
"The JJA Jewellery Design Award" is the most important jewellery design competition in Japan.
Beautiful models were on stage along with the award winning jewellery. This prestigious award is hosted each year by the Japan Jewellery Association.
The award-winning jewellery items put on display in a special event zone for the duration of the Fair.
Grand Prize and Prime Minister's Award / Craftsmanship Award
Economy, Trade and Industry Minister's Award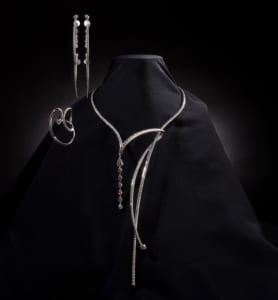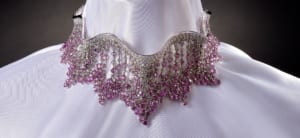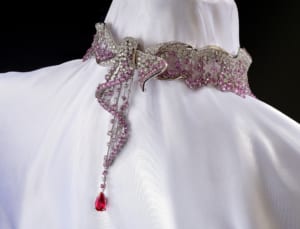 Designer: Ms. Tomoko Kodera
Entered by: Kashikey Co., Ltd.
Production:NEWKOGEI Co., Ltd.
Title:「BLISS」
Description: Necklace・Pierced Earrings・Ring Set
Materials:K18WG/Diamond/Diamond 
Designer: Mr. Taiki Nishimura
Entered by:KUWAYAMA CORPORATION
Production:KUWAYAMA CORPORATION
Title:「Misteria」
Description: Necklace Materials:Pt900/Rubellite/Diamond・Pink Sapphire
Health, Labour and Welfare Minister's Award
Governor of Tokyo Award /
Platinum Guild International Award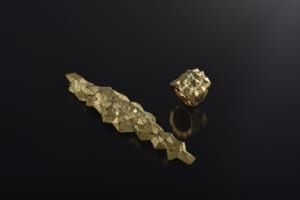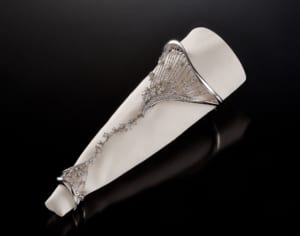 Designer: Mr. Ittou Mishima
Production:Mr. Ittou Mishima
Title:「Sun Droplet」
Description: Broach・Ring Set
Materials:K18/Diamond
Designer: Ms. Rino Ishii
Entered by: NJ Corporation
Production:KOUBO Z
Title: 「Dia-glass」
Description: Fingerless Bangle
Materials:Pt900・Pt850/Diamond
Governor of Yamanashi Award
Mayor of Taito City Award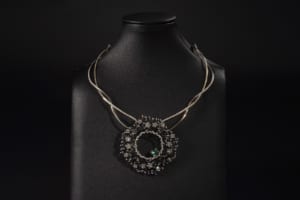 Designer: Ms. Miho Nakao
Entered by: NAGAHORI CORPORATION
Production:NAGAHORI CORPORATION
Title: 「~harmony~」
Description :Necklace
Materials: K18WG/Ruthenium Plating/Alexandrite/Diamond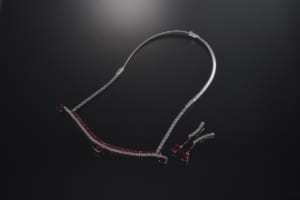 Designer::Ms. Tamayo Matsumura
Entered by: NAGAHORI CORPORATION
Production:NAGAHORI CORPORATION
Title:「Hang a jewelry」
Description: :Necklace・Pierced Earrings Set
Materials::K18WG/Tourmaline/Diamond・Red spinel
Chairman of the Japan Chamber of Commerce and Industry Award
/Guest Judge's Award
New Talent Grand Award/Japan Jewellery Designers Association President Award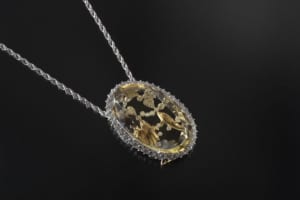 Designer: Ms. Chisato Yamanaka
Entered by:TADA SHOTEN
Production:Mr. Takayuki Tada, Mr. Isamu Taniguchi
Title:「Sun in the water-Le soleil dons l'ew」
Description :Pendant
Materials:K18・Pt900・

K18WG/

Ruby /

Citrine・Diamond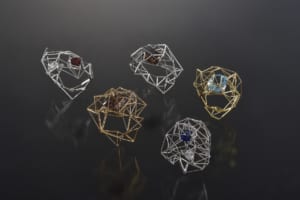 Designer: Mr. Kazunori Kodani
Production:Mr. Kazunori Kodani
Title: 「formation」
Description:Ring Set
Materials:SV950・Gold Plating/Smoky quartz・Synthetic Sapphire・Garnet・Blue topaz/CZ
Japan Pearl Promotion Society President Award
Japan Jewellery Fair Award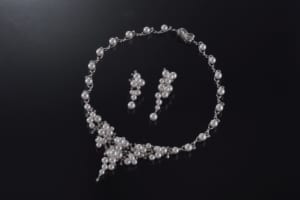 Designer: Ms. Tomomi Sekido
Entered by:NAKAGOMI JEWELLERY Co., Ltd.
Production:Mr. Masahito Dobashi
Title: 「Ice cascade」
Description:Necklace・Pierced Earrings Set
Materials:/K18WG/Akoya Pearl/Diamond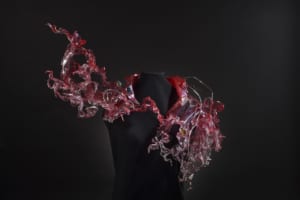 Designer: Ms. Kotone Yanagi
Production:Ms. Kotone Yanagi
Title: 「Minamo」
Description:Necklace
Materials:Vinyl chloride・SV850/ Quartz/Agate・Rose quartz・Glass・Quartz