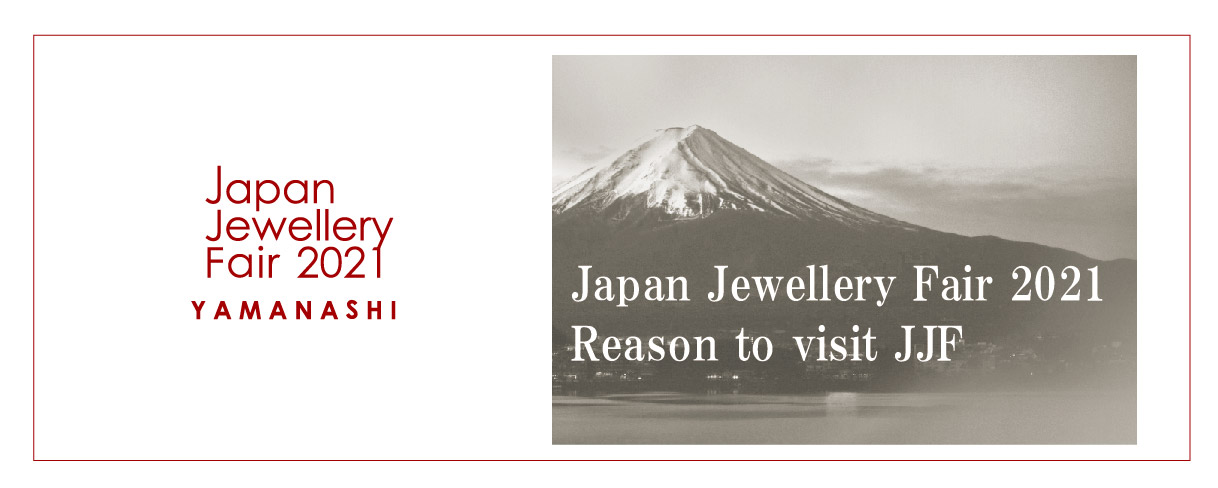 Japan Jewellery Fair (JJF) has established a strong reputation as a leading international B2B
trade show in Japan, organised by Informa Markets, the organiser of the world's biggest jewellery
trade fair Jewellery & Gem World Hong Kong, and the Japan Jewellery Association.
24-26 November 2021 10:00-18:00(till17:00 on 26 Nov) I-messe Yamanashi
Reason1.

 Free Shuttle Bus 
Yamanashi is known as the base of Mt. Fuji, can be reached in just one and a half hours by limited express train from Tokyo. Japan Jewellery fair will operate free shuttle bus from the cities (Tokyo, Shinjuku, Yokohama, Nagoya and ShinOsaka)during the event.

 

*Number of seats are limited

*COMING SOON*

image 1
Reason2. Factory tour in Japan's number one "Jewellery Region"

 
,Japan Jewellery fair will be held in the city of Kofu which is located in the center of Japan's largest jewellerry manufacturing region.

Japan Jewellery Fair will offer factory visits and other events aimed at enhancing buyer understanding of the region's jewellery products.

*COMING SOON*

image1
Reason3.

Special gift from "Kingdom of Fruits"
image2

Famous for its orchards and vineyards, Yamanashi  is know as the "Kingdom of Fruits".

Don't miss this chance to savour Yamanashi's delectable produce. 

Your welcome gifts await!

※limited quantities available
【INQUIRY】
Japan Jewellery Fair Secretariat office
Email:visitor@japanjewelleryfair.com