JETRO x JJF special event
Japan Jewellery Fair 2023 Special Programme
Japan Jewellery Fair 2023 to host WeChat matchmaking event
Livestreaming sessions to expand show's reach to China and domestic buyers!

The highly popular WeChat matchmaking event will be back at this year's edition of Japan Jewellery Fair (JJF).
Scheduled for 30 August to 1 September at the Tokyo Big Sight, JJF is partnering with JETRO (Japan External Trade Organization) in hosting livestreaming sessions featuring 20 exhibitors. The live broadcast has the potential to reach Informa Markets Jewellery's 36,000 WeChat followers* in China.
Comment from Ms. Naka Ataka, Director of Market Development Division, Japan External Trade Organization (JETRO)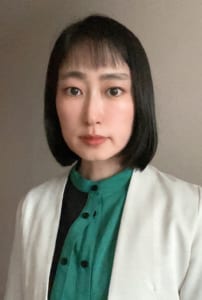 We are very pleased to host the JETRO x JJF2023 Special WeChat Live Stream & Matching Event since 2022.
This event is triggered by the recent global outbreak of the new coronavirus. With restrictions on cross-border traffic, it has become more difficult than ever for Japanese companies to expand their business overseas. In this environment, a new tool that is attracting attention as a way to connect overseas buyers and Japanese companies is live-streaming sales promotions. Buyers can learn about the product, and sellers can promote their own product through livestream without traveling.
In last year's JJF2022, JETRO held its first B2B event in the jewellery sector using this livestream event. The number of contracts (including prospective contracts) during the three-day event reached more than 200, and business with buyers in the jewelry industry (retailers, jewellery designers, wholesalers, manufacturers, etc.) in mainland China is continuing. We also held the same event at YJF2023, held in Yamanashi Prefecture in April this year to support matching between Japanese companies and Chinese buyers. Both events received good reputations from participants Japanese companies, and JETRO recognized once again the need for support in this field.
Although many countries have open for cross-border travel, some countries still have restrictions due to the new type of coronavirus. China, where the target buyers of this event are located, is one of them. JETRO will do its utmost to support this event to provide Japanese companies with an opportunity to discover more potential of Chinese market and expand their sales channels. We sincerely hope this event will help the participants s to expand their business with potential buyers.
Comment from Christopher Eve, Director of Informa Markets Japan Co Ltd
This will be the fourth time that we have held WeChat livestream and matchmaking event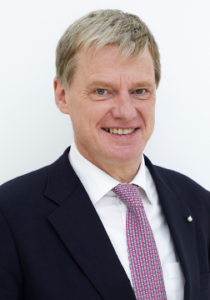 orgnized by JETRO, which was started with the idea of supporting networking with overseas B2B buyers, especially in China maindland, despite travel restrictions. After the epidemic, the jewellery industry has been accelerating its shift from analog to digital in various fields, and the jewellery market is also undergoing significant changes.
Many Japanese companies have already resumed their participation in overseas exhibitions, especially to the Hong Kong where the most vibrant exhibitions remind us of the importance of "face to face" business at physical events. As we enter the year of 2023, business with foreign countries is rapidly recovering, and we believe that the role of this event will further supportive of our clients business.

Connecting with overseas buyers at this event means that when you do business overseas, you already have potential customers. With the rapid recovery of overseas business, are you in a position to approach your customers immediate and dierctly? By utilizing this event, you can approach buyers in advance via SNS before the exhibition and maintain connections after its event.
We have received positive feedback from companies that have joined in WeChat livestream & matchmaking event in the past and have successfully used the event to achieve significant results. If you have not attended the event yet, we hope you will take full advantage of this opportunity to grow your business in the future.
Of course, please come to the venue to directly purchase products from exhibitors you were interested in through the live streaming. You will be able to feel the excitement of the venue, which is different from that of the live stream. If you are in Japan, we look forward to seeing you at Tokyo Big Sight in person.